Corporate Citizen
Leadership by Example in Being a Eco-Friendly Corporate Citizen
As a company in the green energy industry, we believe in walking the talk by setting pace for others to adopt green energy. We champion the cause of going green by implementing Solar system in our Ebenezer building and adopt various green measures and practices in our organisation. Every effort, whether big or small, will go a long way to help save our environment. Our 2021 vision is to be an example to our fellow industry leaders to support green energy movement.
Our "Go-Green" Ebenezer Building
Our Ebenezer Building is currently powered by a 230kwp Solar system installed on roof top without giving up any usable space to generate the energy for the entire building. The Solar system was able to power and meet at least 80% of our building energy consumption needs.
After an extensive energy usage study of our building, we further reduced energy usage by changing all our lights in the building to be powered by LED. In addition, we revamped all our air-conditioning facilities to a 4-tick energy saving system. These few simple steps have drastically reduced our energy consumption which resulted in a massive monthly cost savings from $15,000 in 2019 to current $1,000 per month.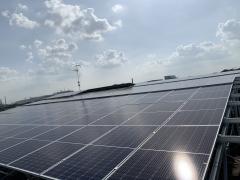 Reducing Carbon Output through Renewable Energy
In 2020 August, we started to promote the usage of green vehicles among key staff by giving them access to full electric-powered cars. This has further reduced our carbon footprint as a corporation. We are also in the process of converting a section of our commercial fleet into full electric ones. We are also upgrading our charging infrastructure so that our drivers can access shared charging facilities for greater convenience.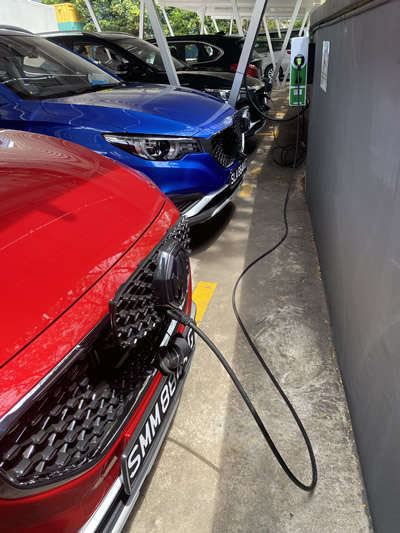 Tapping on Wind Energy:
With 5 wind turbines installed our building top, we reduce the sole reliance of energy source from grid. We will continue to explore innovative ways to tap on Mother Nature to provide green energy for our energy needs.
CONTACT US
Ebenezer Hotline +65 6863 6833
24 Hour Operations Response +65 8418 8844
OUR SERVICES